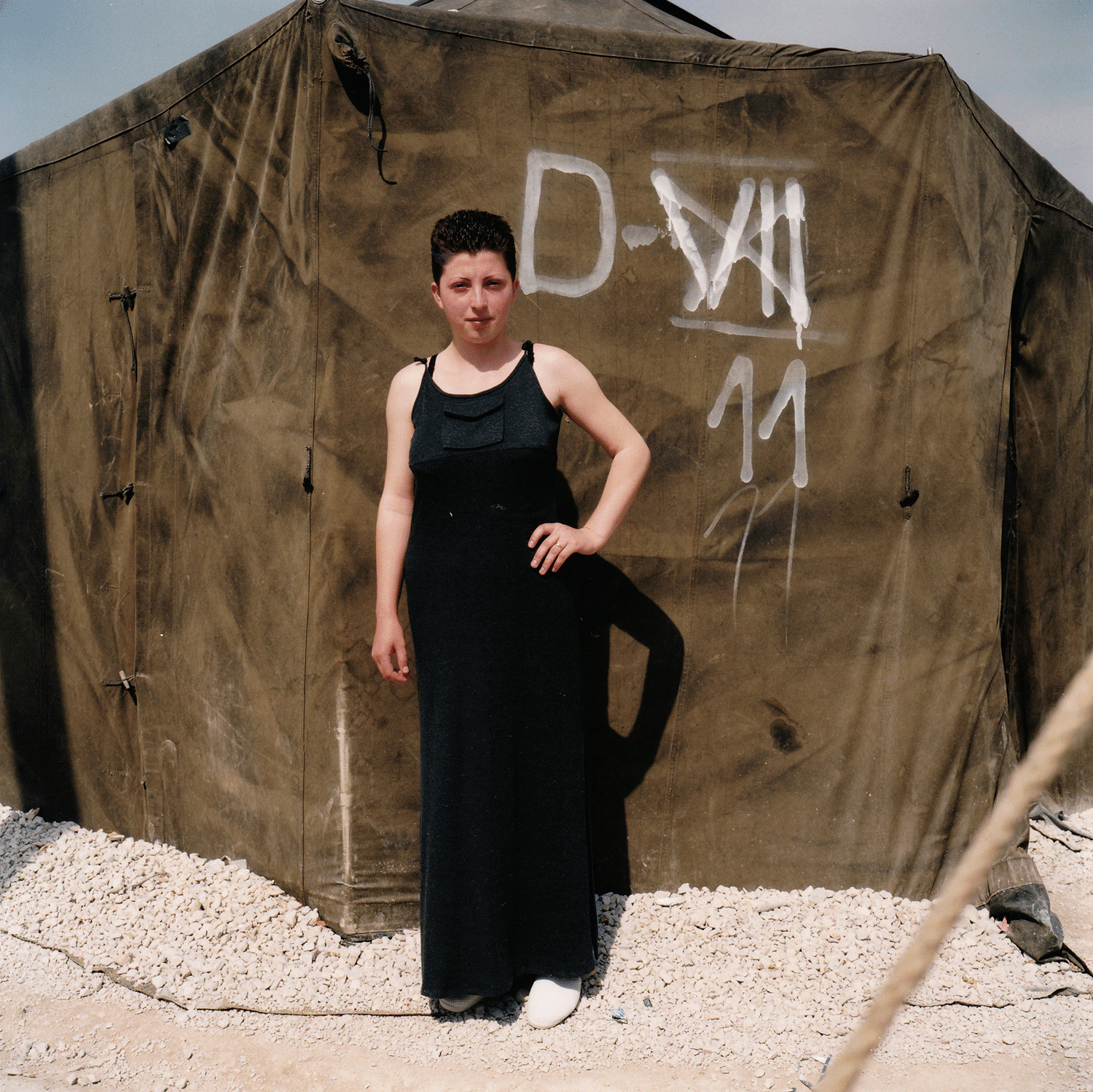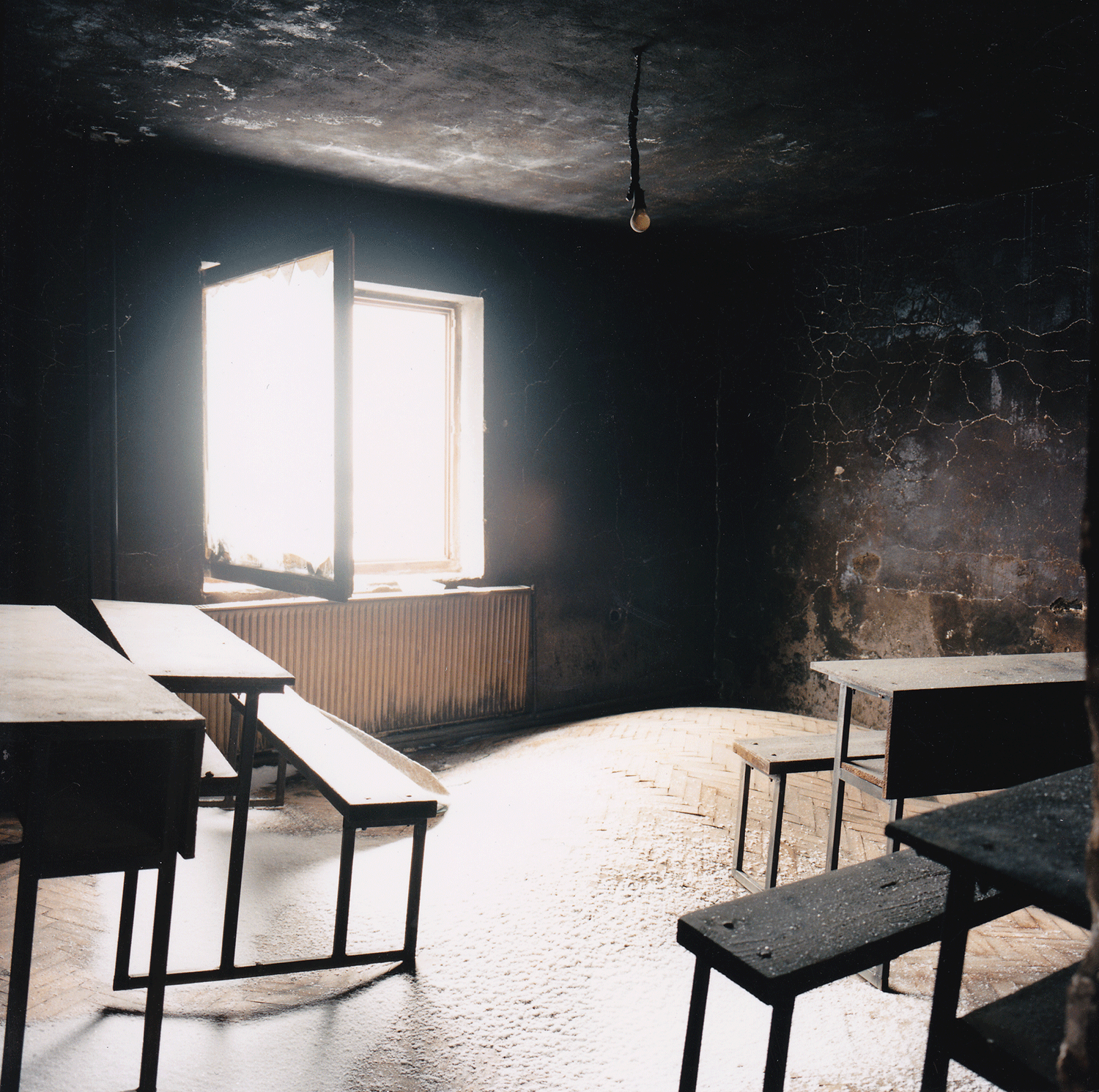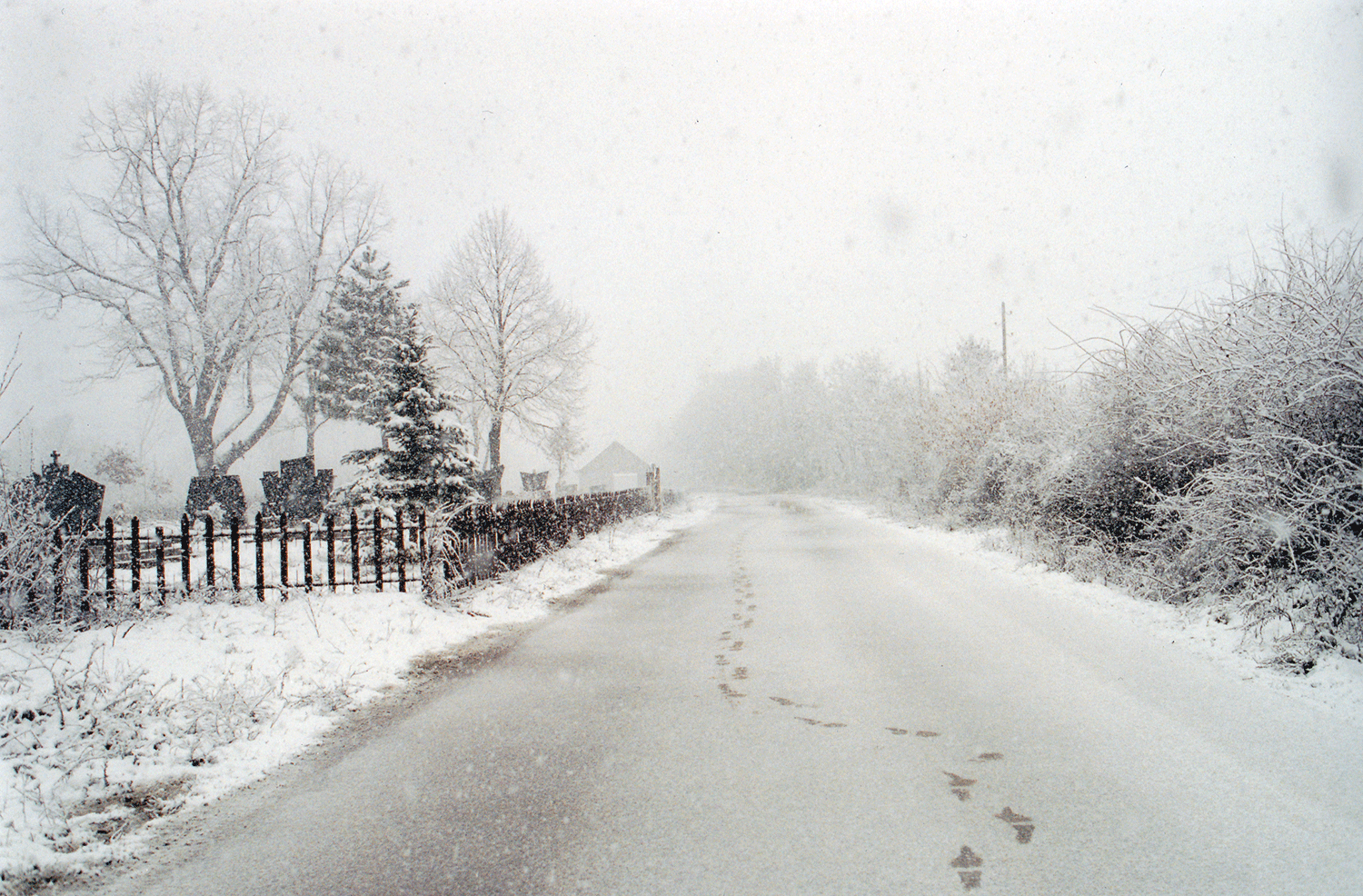 Above: Selected images from No Place Like Home: Echoes from Kosovo
No Place Like Home: Echoes from Kosovo grew out of several years' research, interviews and photographs in Kosovo and Macedonia. The book aimed to rework traditional photographic documentary coverage of war, and focused on the war's aftermath and the memory of traumatic events. Colour photographs of peaceful landscapes or innocuous domestic interiors were accompanied by texts that subvert the response to the visual, challenging the distancing mechanisms of photojournalistic representations of war. Studio-style portraits in the refugee camps sit alongside individual's testimonies to question stereotypical one-dimensional media portraits of Kosovar refugees prevalent at the time. The driving concept behind the work was to use the (edited) monologue to empower the 'subject' and disrupt the objectification that can accompany photographic portraiture. Details in the interviews aimed to build a more rounded picture of each individual, to help the viewer perceive each person as more than just a 'refugee'.
Interviews were carried out across different ethnic groups to obtain a plurality of accounts, although for some individuals it was too perilous to be identified through photographic portraiture. Several individuals were documented both before and after the war. Similarly to the way Homes and Gardens: Documenting the Invisible explored the repressive, hidden violence of a police state through using tension between the still image and sound, No Place Like Home: Echoes from Kosovo explores the aftermath of war and hidden trauma through tensions between image and text.